From time to time I go into Stepford Wife mode and start to bake little treats for my husband to take to work in the morning. I know - I am faintly ashamed of it. But he is a bit prone to missing breakfast and then not finding anything nutritious for lunch... So I am always on the lookout for healthy things that won't get too squashed in his laptop bag.
Esi's
Oatmeal Breakfast Bars
certainly fit the bill. I left out the lavender because it smells like my grandmother and tastes like soap... and I made a few other changes to fit what I had in the pantry. So instead of pistachios I used a mixture of sunflower and pumpkin seeds (maximum nutrition and fibre!) and instead of honey (because I would have had to open a fresh jar) I used Seville orange marmalade.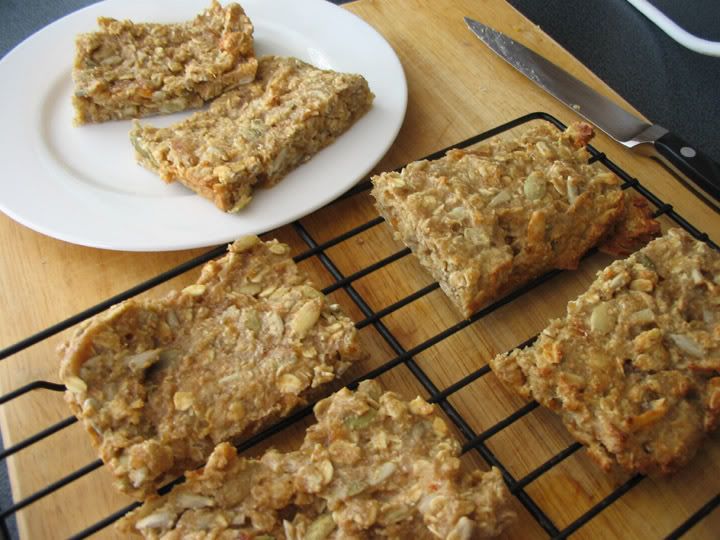 Very successful! Chewy, moist and satisfying. There won't be any left by the time Monday comes around, so I might have to buy some more yoghurt and make another batch. Maybe with some dried sour cherries and the pistachios, and trying using honey as per the original recipe this time!