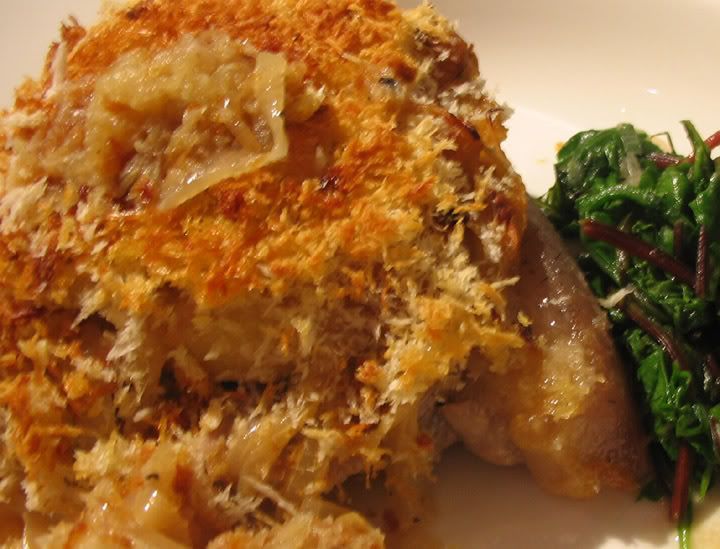 My fondness for
Jude's Thighs
has been remarked on. It is such a simple delicious recipe that I make it about once a fortnight. And I liked it so much that I bought Diana Henry's
Cook Simple
, the book the thigh recipe was originally from.
And as is so often the way with me, the book got a bit of a look when it arrived, but hasn't been consulted again.
Until now.
I had a bit of a cull of some cookbooks last week and decided that everything that remained had to pull its weight either with actual recipes or inspiration. Or by being so beautiful that I just don't care...
So I had another look at
Cook Simple
and was taken by her recipe for pork chops Lyonnaise (as far as I can see Lyonnaise always means "with onion".
Very easy. You brown pork chops (although I think I would use a boneless cut next time) and put them in a baking dish. Cook onions in the pan you fried the chops in until they are really soft but not yet browned, add a bit of thyme and a spoonful of Dijon mustard and put it over the chops. Top with breadcrumbs, bake until golden. Yum! My only wobble from the recipe was adding some sauteed apple slices (because I had an apple that wanted using).
I served it with some wilted rocket & beet greens (a bag of salad that had seen fresher days) and it was delicious. I think with chicken breasts or pork escallops it could be a really good family supper dish.
Another win for Diana Henry!