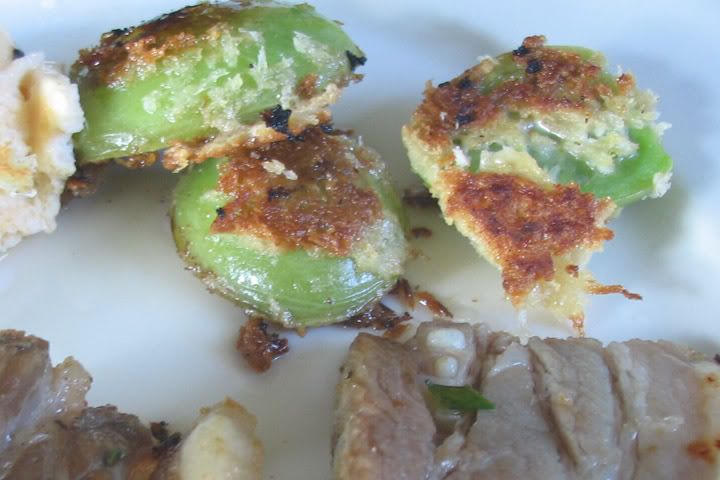 I've noticed that a lot of my fellow bloggers react with sadness and pity when I confess to not having tried things. And the most pity comes when I admit to not having tried various classics of Southern soul food.
I haven't tried collard greens, grits (although I am a polenta fan), biscuits, country-fried steak, hushpuppies, peas & dumplins or red velvet cake.
But as of today I can hold my head high and say I have had fried green tomatoes cooked in bacon grease. What's more, they were homegrown tomatoes, the bacon was home-cured and it was all delicious.
I used panko breadcrumbs because I didn't have any cornmeal, but apparently that is an
acceptable variation
.
Now that I have started on this journey, my only problem is deciding what to try next.