We're back at that challenging time of year when the veg box contains beetroot every week. Even now that we have opted back in to potatoes in the box (partly because the substitute was often radishes, and I just can't see radishes as more than a minor player in a salad) we still get an awful lot of beetroot.
I've done
a lot with them
, over the last few years, but Paul still isn't a fan.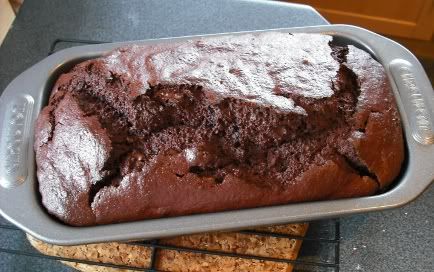 This recipe
may have finally turned him around. As the reviews on the website said (which I should have read beforehand) the batter is too thick for a blender. I ended up having to scrape it into a bowl to finish making it, because I was in pretty real danger of burning out the motor. But eventually a startlingly red batter forms, which bakes to a delectably rich, moist chocolate cake. Paul said I should use this recipe every time I want to make a chocolate cake from here on in. So that's a very good sign.