I think
Laura's
music puns are contagious. But this one really was irresistable!
Generally speaking, our alcohol drinking doesn't get a lot more complicated than a gin and tonic. We drink wine (red, white and sparkling), beer (usually Belgian) and the occasional cider. We don't keep a lot of spirits in the house and don't usually go in for cocktails.
But I have mentioned that my new favourite cookbook (I will get over it soon, I promise...) is
Mexican Food Made Simple
. And poring over that, combined with a special offer on Jose Cuervo at the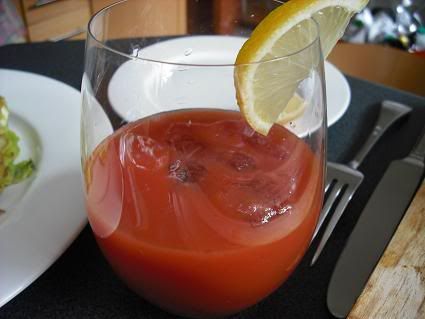 supermarket, brought a bottle of tequila into my home and a couple of weekends of cocktails into my life.
We started off with Margaritas. On the rocks, with homemade 44 instead of triple sec.
We moved onto Bloody Marias. Tomato juice, lemon juice, tequila, celery salt and a dash of smoked hot sauce. Divine and utterly addictive. The second batch of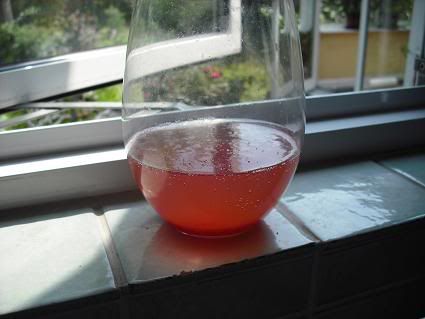 these (much, much later in the day) reached the absolute pinnacle of Bloody Mariadom, with the addition of a slice of pickled jalapeno instead of the slice of lemon. Utter perfection.
Some leftover plum/rose/vanilla syrup combined with a touch of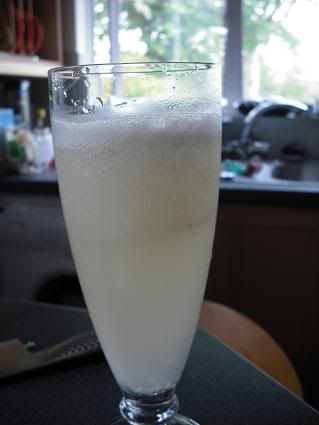 tequila and a good slug of chilled cava made a delicious "champagne" cocktail.
But I think my most inventive and refreshing use for my bottle of tequila was this, the frozen coconut margarita.
Frozen Coconut Margarita
375ml coconut water
50ml tequila
50ml 44 or triple sec
juice of 2 limes
Blended with ice.
Makes 2 long drinks.