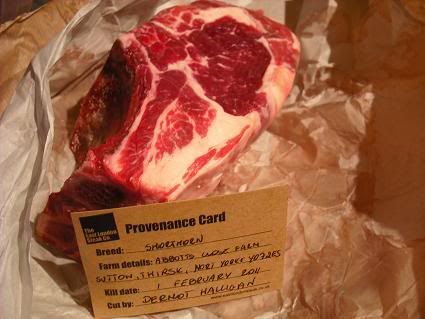 When I did the post about
my Asian food binge
, I realised that I haven't yet posted about the
East London Steak Company
.
One of the guys I work with alerted me to them (we were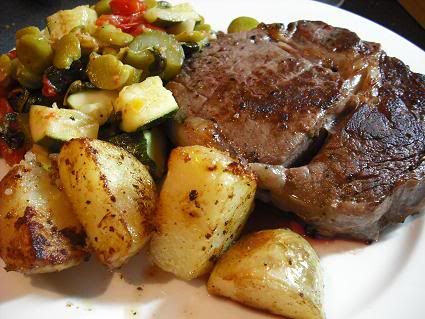 talking about
Hawksmoor
- shamefully I still haven't been - and apparently ELSCo supply their beef&*) about 9 months ago an pointed out that their rib eye steaks were cheaper per kilo than Ocado.
So ever since we've been having our beef delivered.
I tell you, I love these guys. I love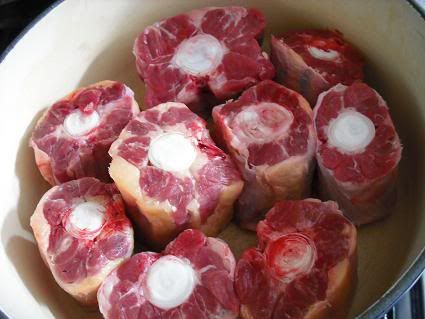 that the website tells you each week what breed they are cutting, I love that the provenance card that comes with each order tells you exactly where each farm is, I love that the meat is wrapped in brown paper, I love that delivery is free within the M25 for orders over £25. I love that they sell my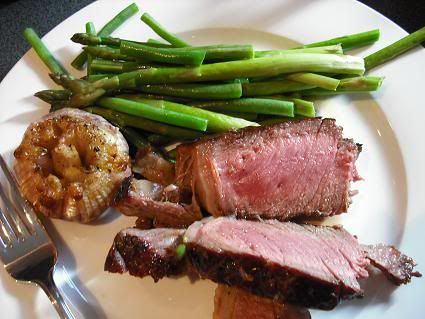 beloved slow braising cuts like oxtail, shin and cheek. I am even coming to love the very bad jokes that they text you when the order is on its way.
This is the bit where I am supposed to say what I don't like... and I can't. Every piece of meat we have bought (and this is an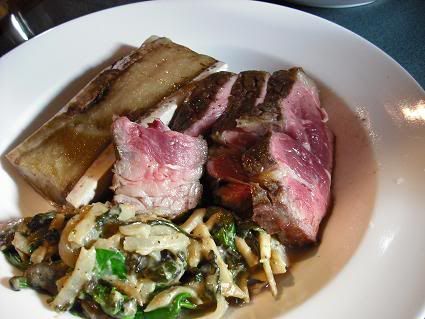 unsolicited post - I have paid for every single piece of meat I have had from ELSCo, they don't even know I am a blogger) has been superb. The
echt
beef experience. Beef as it should taste.
The only downside is that they only do beef. But I only want them to do beef - I am happy for them to specialise and do the best darned beef available in London. I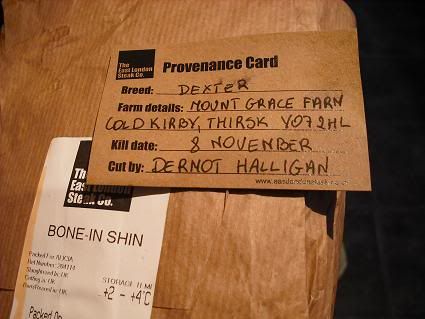 just want someone else to do the same thing for pork, and the same thing for lamb. Hopefully ELSCo will be so successful that someone will apply the business model to other meats. There has to be a market.
... Edited to add, I have just identified a less-good feature. My order this morning, booked for 8am-3pm delivery, arrived at 6.30am. That is too early.
*... Edited to add a correction. Hawksmoor's executive chef Richard Turner is a partner in ELSCo, but the restaurant gets their beef elsewhere.