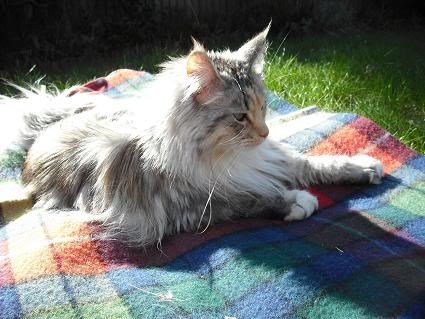 Spring started so well. We sat out in the garden, enjoying the sunshine and planning a hot summer of barbecuing and picnics.
But now, in the height of "summer" the weather isn't really lending itself to eating outdoors.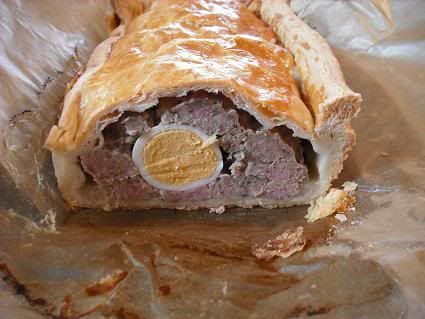 Drought has been declared in parts of the East of England
, but in our bit of greater London we've had daily, torrential rain for a couple of weeks now.
Still, when you make something like this lovely
Scotch Egg Pie
, it holds the promise of outdoor eating to come. One day.
I used bought puff pastry and should have used about another 200g of sausages to fill it out abundantly, but even slightly underfilled it made a delicious portable lunch.