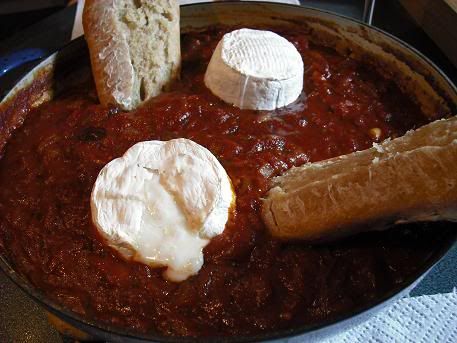 This is another wonderful dish from
Kevin at Closet Cooking
. Rich, thick marinara sauce (I love the mahogany colour it goes after some time in the oven), luscious melted cheese,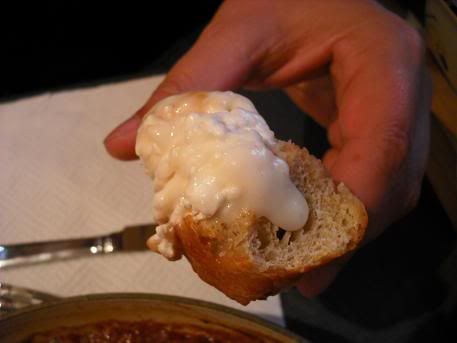 freshly baked baguette to smear it all on.
I used whole cheeses, so they didn't look cooked until the crust was broken, but slices of a goats cheese log will take on a lovely burnished brown colour.