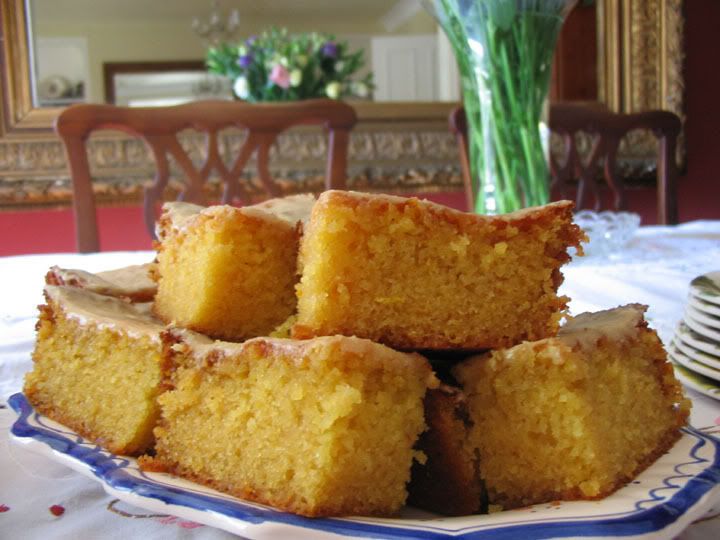 To break up the flow of pieces about meat, I thought I'd talk cake. I used to bake quite a lot, but I don't have many opportunities to now. My socialising tends to be more focused on a couple of drinks and dinners out, rather than afternoon tea. So when I get an invitation to afternoon tea I get all excited about the possibilities. I thought baked lemon cheesecake, I thought friands (but they take too many eggwhites), Spanish orange and almond cake, a nice sponge with strawberries and cream...
And then I settled on
this
recipe from Nigel Slater. Frosted marmalade cake - it sounded fragrant and moist and delicious (as well as using a good amount of marmalade). Best of all, the only ingredient I needed to buy was some icing sugar for the frosting.
Being a bit of a nervous baker (I'm not confident to improvise) I followed the recipe very closely. It took about 15 minutes more baking than the recipe said, but that I put down to my oven. The only variation I made was using a slosh of cointreau in the frosting as well as some of the reserved orange juice.
It was superb. An absolutely magnificent cake! Not too sweet, the nice shreds of the good bitter orange marmalade I used were an excellent addition. I look forward to another opportunity to make this one! And the variations - lime and lime marmalade, blood orange for lurid colour, grapefruit. So many options!