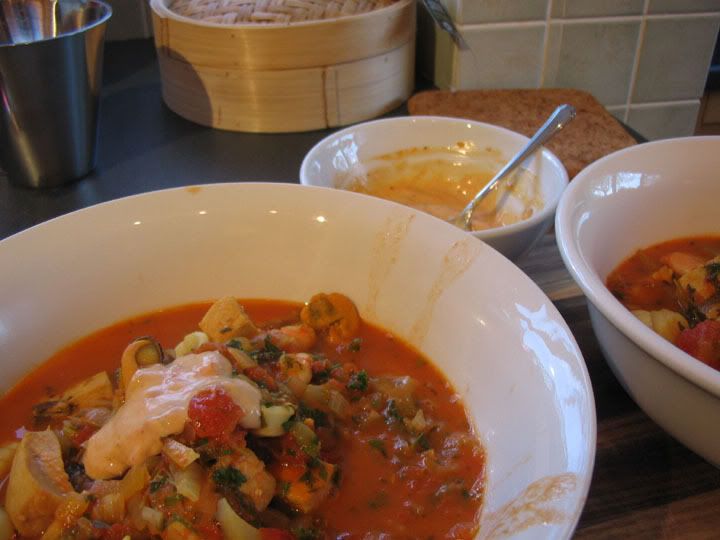 Last night I didn't get the crucial "Buy salad, I will BBQ" message, so we reverted to plan B, a sort of Provencal -ish fish soup with rouille. But I got distracted and reduced it more than intended so let's call it fish stew.
Fish Stew
Sweat a diced onion and a diced fennel in some olive oil. Add a cup of chicken stock, a tin of chopped tomatoes and the juice of half an orange. Add a pinch of saffron stamens.
When it comes to the boil add a diced white fish fillet (finally got rid of the last piece of swordfish from the freezer), and when it comes to the boil again add a bag of frozen fruits de mer. When the prawns are pink and opaque stir in a whopping quantity of chopped herbs (I used chervil, lemon thyme and parsley) and taste for seasoning.
Serve in a big bowl with a dollop of rouille - which I made with bought mayonnaise, bought roasted peppers, a clove of garlic and a little smoked paprika.