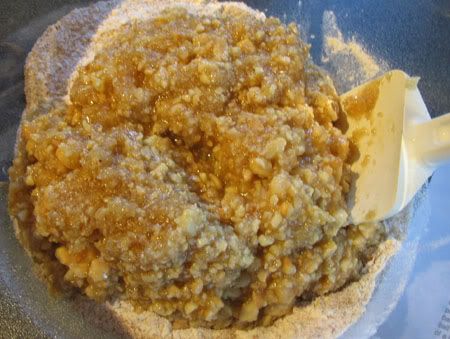 I have attained the age where almost my entire peergroup is having babies. No one is getting engaged anymore, it is all about the Christening parties. So it wasn't completely out of the norm last weekend for us to pack up a little something wrapped with a pink ribbon and some baked goods and head off to pay tribute to a newborn. A bit like the nativity but with less myrrh and the infinitely practical satnav instead of a guiding star.
I'd had it in mind for a while to bake a linzertorte and this seemed like a good excuse. It is very
transportable, delicious, and would use some of my
quince marmalade
(my only gripe with a traditional linzertorte is that the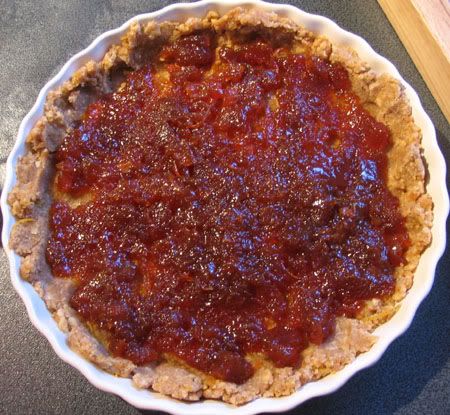 raspberry jam tends to be too sweet to provide a contrast with the sweet, nutty crust).
I followed
this
recipe. Hardly any variations at all! As my nifty new hand blender set isn't quite big enough to make a whole quantity of pastry, I just blended the nuts, sugar and butter together and then added it to the flour and spices. And the nuts were still hot from the oven so the butter melted. And I used wholemeal flour instead of white. And of course, I used a lavish amount of quince marmalade instead of the raspberry.
Worked like a charm! The pastry was divinely sweet and spicy and nutty, the quince jam a tart and juicy foil to it. We enjoyed several cups of tea and admired beautiful baby Clarissa. I think cake is much more practical than frankincense.