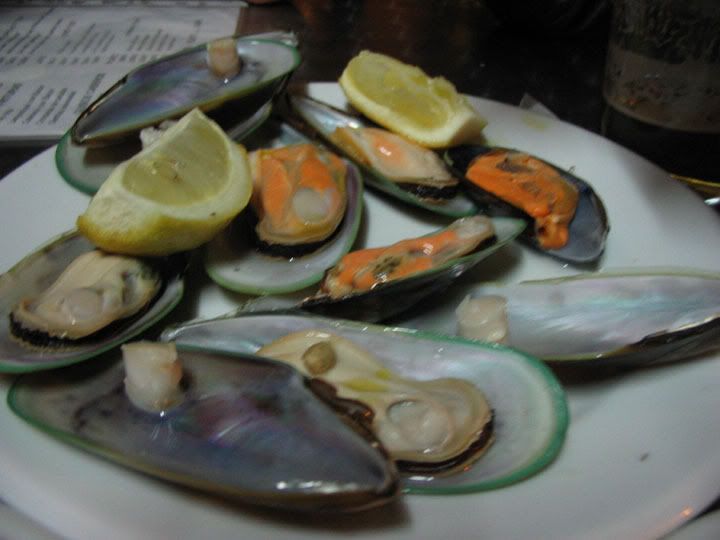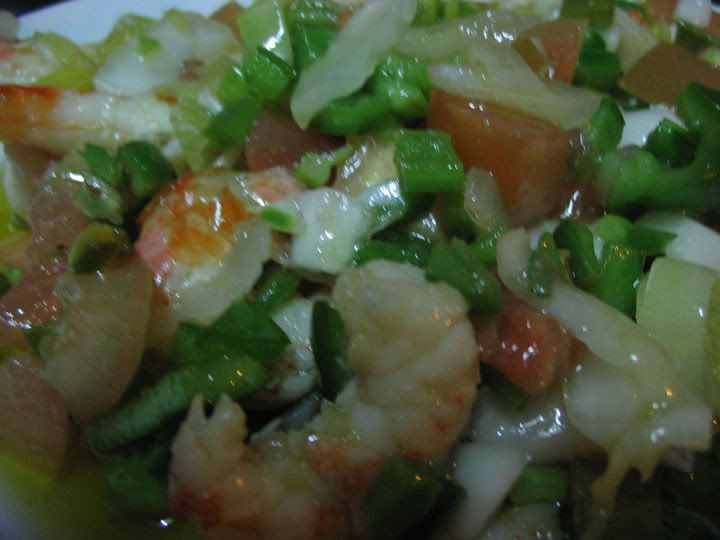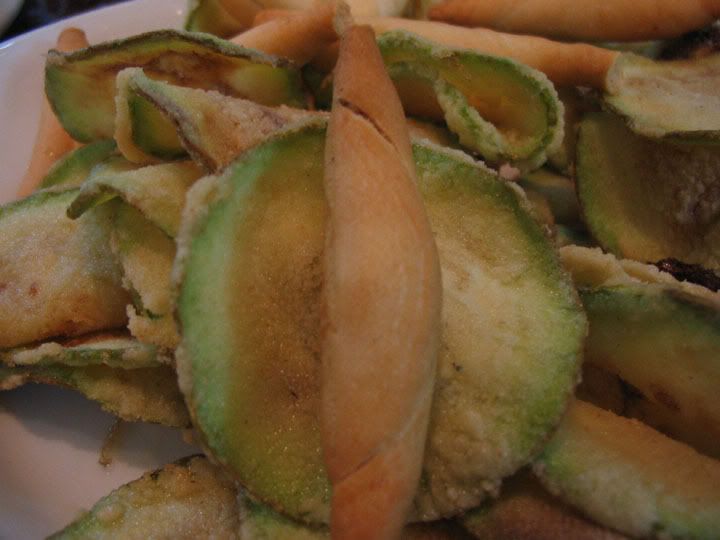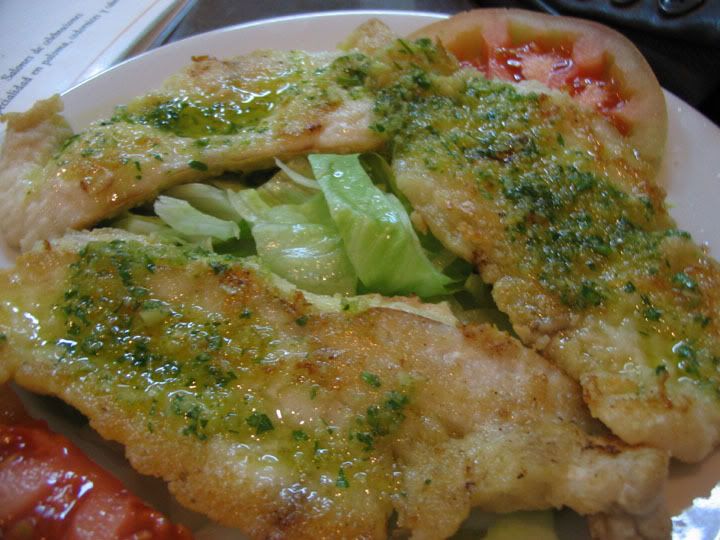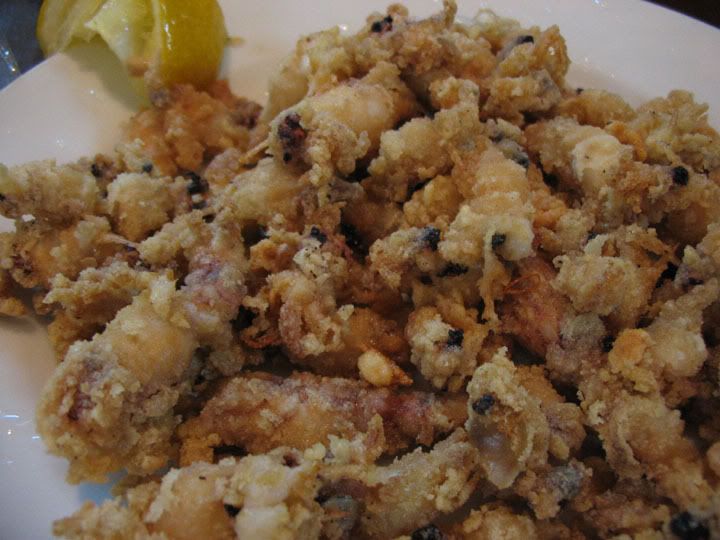 We had to have a very much abbreviated siesta on the last afternoon. As well as doing the final dash to buy shoes and souvenirs, I had been promised seafood on the other side of the river in the Barrio de Triana (where apparently the Roman emperor
Trajan
was born).
I am quite a focussed shopper, so in not much time at all I had acquired an Indiana Jones hat from a famous equestrian shop for my husband, 2 pairs of wedge -heeled espadrilles and a pair of kitten -heeled sandals for me, as well as a handbag to match the kitten-heels and a couple of folding fans to use on the Tube in summer.
After a fairly long and not at all scenic walk, we were on the bridge to cross the river. A pause at a riverside bar to get a restoring beer, and then on to the 2 places that serve the best seafood around. At the first, we had a plate of chilled, steamed mussels and a lovely prawn salad. On Spanish menus they use different words for salads dressed with mayonnaise and salads dressed with oil and vinegar, so we knew that this was going to be a light, fresh, sharp salad.
Then on the other side of the plaza we went to a bar noted for their fried seafood. Tiny whole squid, none bigger than the first joint of my little finger, courgette fritters, more lovely cazon en adobo and some lovely merluza (hake) fillets fried and spread with a piquant
salsa verde
.
As well as seafood and Roman emperors, Triana is noted for flamenco. The real stuff, not shows put on by depressed Polish and Romanian girls for tourists. But since no one is likely to start dancing until after midnight, and we wanted to go out for a last breakfast before our taxi took us back to the station at 9, it didn't seem sensible. Next time!