I have m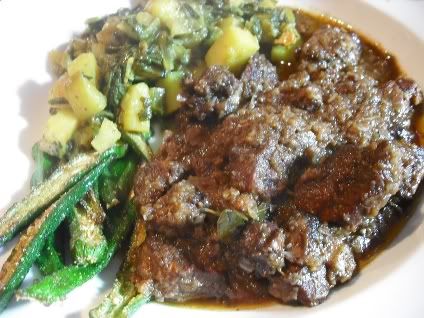 ade a couple of really stonkingly good curry meals recently. I mean really, seriously good curries. I have been astonished at my own cleverness.
The big thing about these curries - which slightly takes the wind out of my sails - is that the side dishes, made from other people's recipes, were what totally made the meals.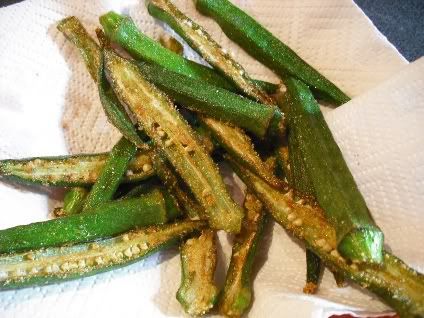 fragrant, fresh turmeric. The dish of the meal, however, were the
bhindi bhaji from Mamta's kitchen
. They were crisp, flavourful and absolutely delicious. Which is not something you can always say about okra!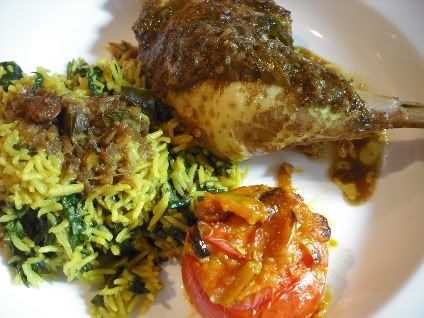 A couple of weeks later I made a chicken curry, again from an adapted Camellia Panjabi recipe (I used coconut water instead of coconut milk for the gravy). It was excellent, but again the star dish was one of the sides -
Nigel Slater's baked, spiced tomatoes
. The unusual thing about these tomatoes was that I used a touch of mustard oil instead of mustard seeds, and it ended up with a very intense dairy flavour - like they'd been stuffed with roquefort almost. Very interesting and extremely delicious.