Growing asparagus is not for the impatient. You plant a crown. Several months later a spear appears above ground. You gently break it to your husband that he can't eat it; he must wait at least another year.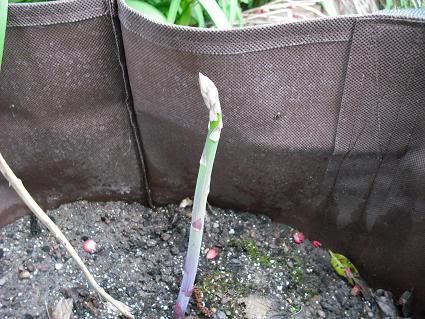 The spear continues to grow. It branches into a fern.
After some avid googling, you adopt the
Ohio State University asparagus-growing fact sheet
as your bible. It's the one that says you CAN harvest in the second year.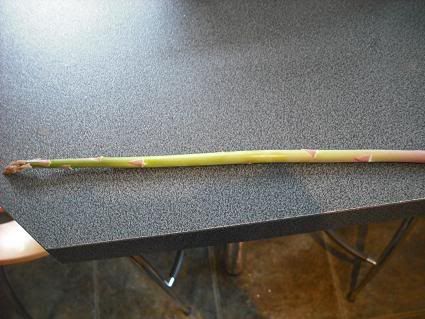 In the spring of the second year, another spear emerges.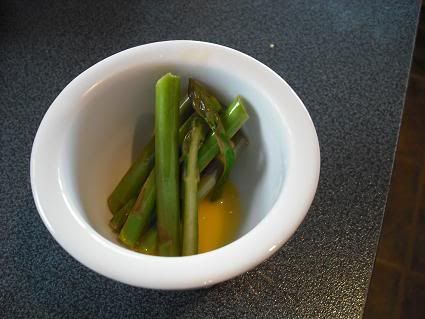 After a slow start, it grows very, very quickly.
Finally, you are both home on the same night. The spear gets harvested. In order to share it fairly, it is cut into pieces.
It is sautéed in some butter, then the tiniest spritz of lemon juice is added and shaken until the sauce emulsifies.
It is the most sweet, delicate finger-food imaginable. And we have a reasonable expectation of more.