This year, for the first time ever, Paul and I are having Christmas at home. I have to say, I am a bit excited about this. As much fun as a family Christmas can be, I really like the idea of it just being us, and in our own home, not some hotel somewhere.
And obviously, I have already started to think about the food.
One of the traditional Christmas foods in England is a roast goose. A goose is far too big for the two of us, so I was thinking about dividing it up - confiting the legs for another meal and boning out the breast and stuffing it for Christmas. The downfall of this cunning plan is that I have never boned out poultry before.
So I figured I would start small with a chicken and see how I got on.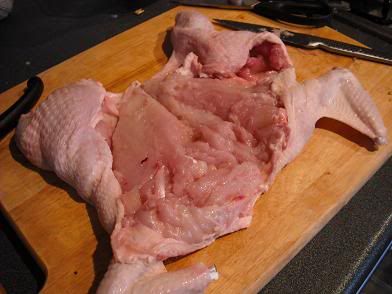 It actually turned out very well. It was a bit fiddly and time consuming, but not at all difficult.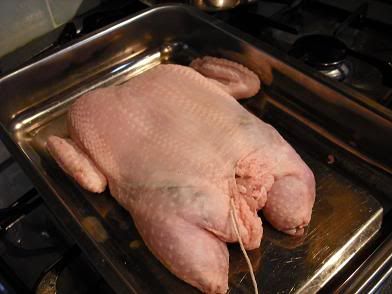 I stuffed the boned chicken with a mixture of rehydrated dried porcini, ordinary white mushrooms, pinenuts, onion, tarragon and breadcrumbs, with a little lemon zest. Then I sewed it up and roasted it.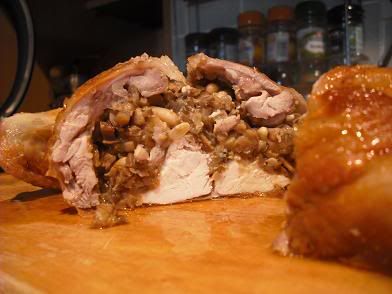 Delicious. The only trouble being that of course stuffing it is actually a way of stretching the meat. So my new cunning plan is to cut off the breasts and legs of my goose, freeze half, and just roast a breast and one confited leg. That should still give plenty of leftovers for sandwiches the following day.
Given that it is still early November, these plans may be subject to change.