We had burgers for dinner - the first of our full-sized tomatoes, buns made from my frozen baguette dough, thick slices of cheddar and fried onions with well-seasoned beef patties.
They were very thick and juicy - absolutely delicious.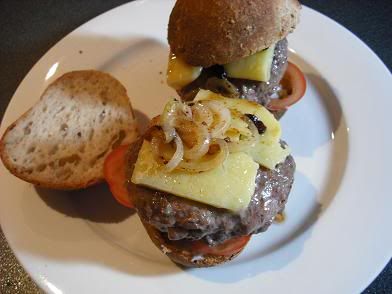 Unfortunately Urchin decided that she was a lapcat, and an immovable object. So Paul had to protect her fur from the dripping juices.