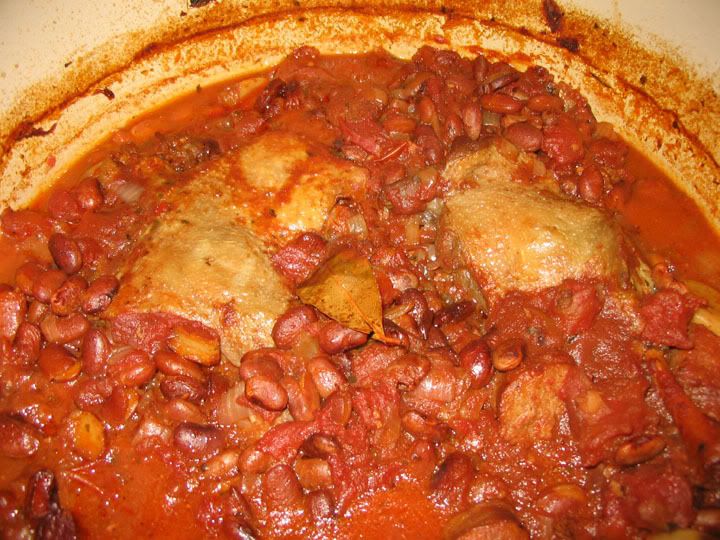 OK, that's it for holiday posting, now we can resume regular programming.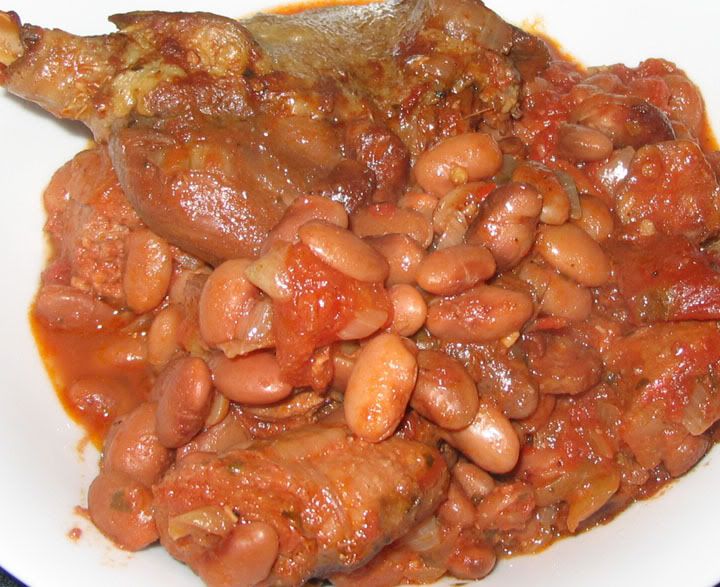 Last night it was time to have some proper home cooking again. We'd had home cooking the night before, but in someone else's home so it doesn't really count (blackberry pie, thanks Molly!).
The problem was, of course, that we cleared the fridge before we went away and haven't been shopping except for milk and beer since.
I took an inventory of the pantry and freezer and came up with cassoulet - a bag of pinto beans, soaked until I got bored, an onion, loads of garlic, a couple of pork sausages, a couple of duck legs confit, a couple of tins of chopped tomatoes, some duck stock and a bunch of dried herbs and whatnot. I went a bit crazy adding a couple of lup cheong and some smoked paprika, but I wanted it really flavourful and gutsy. On the stove until it bubbled and then into a very slow oven for about 5 hours. It did the job of being hearty and comforting (cruddy weather we are having!) and delaying the day that we really, really have to go to the supermarket.