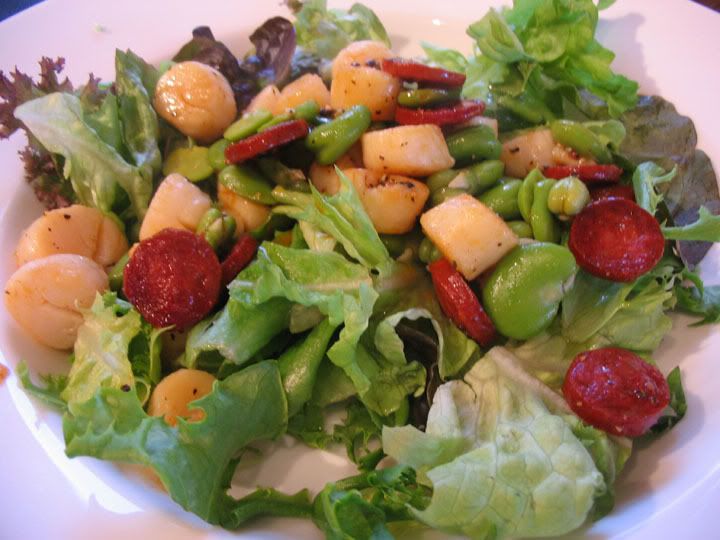 On the weekend the Guardian published some fab-looking Hugh Fearnley-Whittingstall
recipes
for dishes with 3 key ingredients. And since broadbeans are supposed to be some of the key spring/summer seasonal ingredients in this part of the world, I had a bash.
Broadbeans are funny things. 500g of big, polarfleece-lined pods yielded a small quantity of greyish beans, which after boiling and shucking left me with an even smaller quantity of glossy bright green beans. I actually found the process of slipping the beans out of their inner skins very soothing - it took me back to being a child and blanching almonds for my mother to make cakes. Which probably didn't happen all that often but has left me with very clear memories! But still, broadbeans are only going to be brought out for appreciative sorts - if I suspect for a moment that someone would prefer frozen peas I will not go to the effort!
The recipe says serves 4 as a starter - so on a bed of lettuce served the 2 of us for a light dinner. Very tasty, but I needed more lemonjuice, and next time I think I will add a couple of slivered cloves of garlic at the same time as the scallops hit the pan.