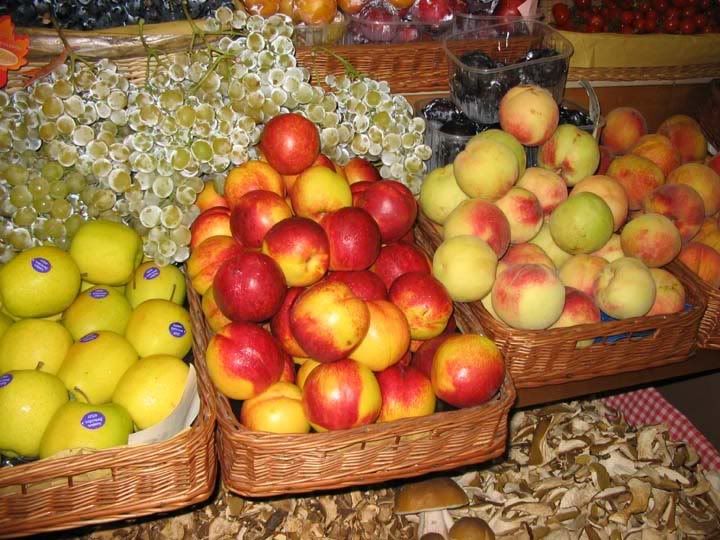 Just back from 5 days in Florence - my first time. What a beautiful city and what beautiful food! Everything so nicely presented. I couldn't find the gelato bar I was told about with 70 flavours, I had to settle for about 12. Lunch one day was just gelato - a scoop of coffee, a scoop of pannacotta and a scoop of coconut. Delicious! And so filling.
I'd been looking forward to the famous bistecca ala fiorentina - a thick t-bone grilled over a wood fire - but when I saw them there was no possible way. On Monday there were 3 people at the table next to us struggling to finish one. And since my mum, who I was travelling with, had her heart set on veal I had to settle for a smaller, but very delicious, steak.
Food highlights - smoked goose carpaccio, pappardelle with wild boar ragu, pappa al pomodoro (bread and tomato soup) and a lovely, lovely day of cooking classes with Judy Witt at Divina Cucina (but that gets a whole post to itself).