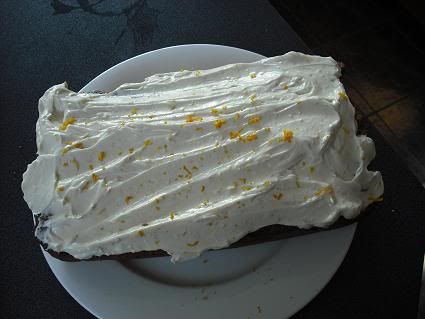 Another load of carrots in the veg box means another attempt on
Aunty Ena's title as best carrot cake maker in the world
.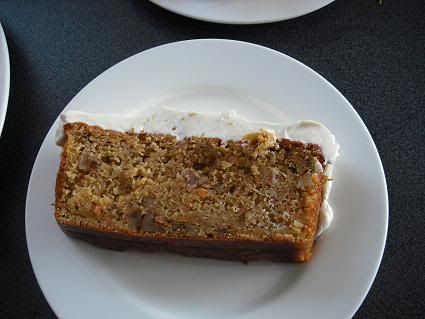 This time I used a Jamie Oliver recipe, which is no longer online and I can't remember what it was called to see if it's anywhere else. And I made a lemon cream cheese frosting, topped with a little flick of orange zest rather than the lime mascarpone frosting.
This was a gorgeous cake! For me, pretty nearly perfect. Paul thought it should have had more walnuts and more spice in it, which leads me to think that he actually doesn't want it to taste like carrots at all.
So this is the best carrot cake in the world that still tastes a bit like carrot.